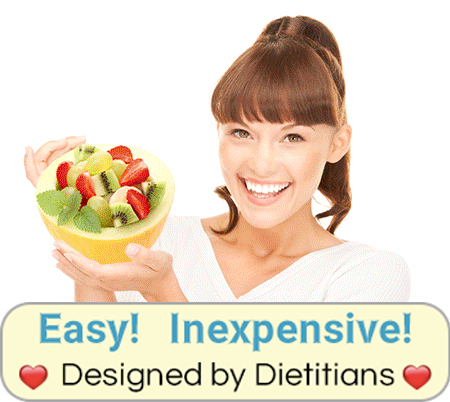 The Supermarket Alternative to Nutrisystem and Jenny Craig!
I Love This Diet is a
dietitian designed
weight loss plan using Lean Cuisine, Healthy Choice, Smart Ones, Amys, and other frozen meals.

You'll get easy tools for success!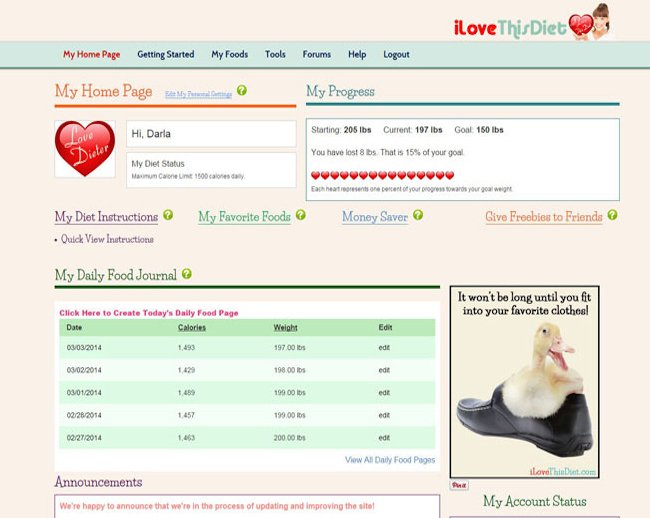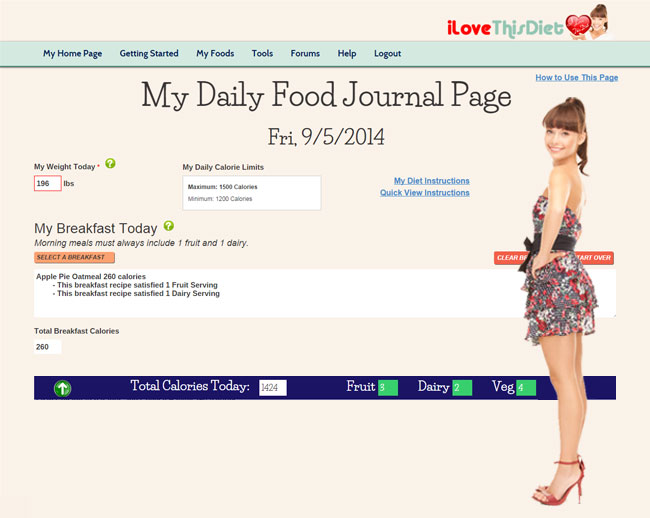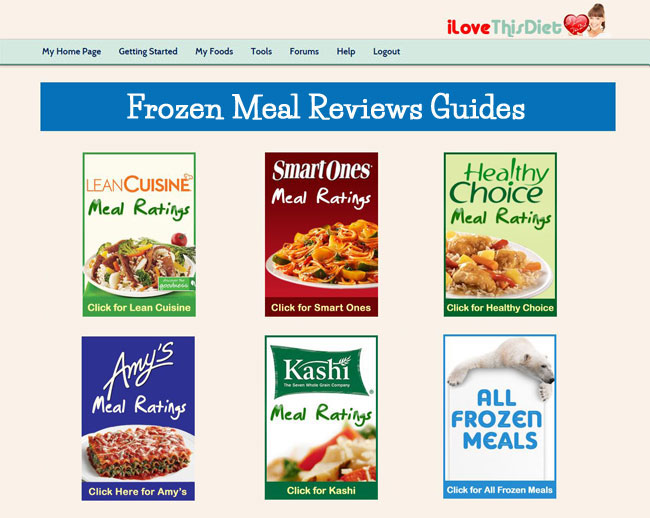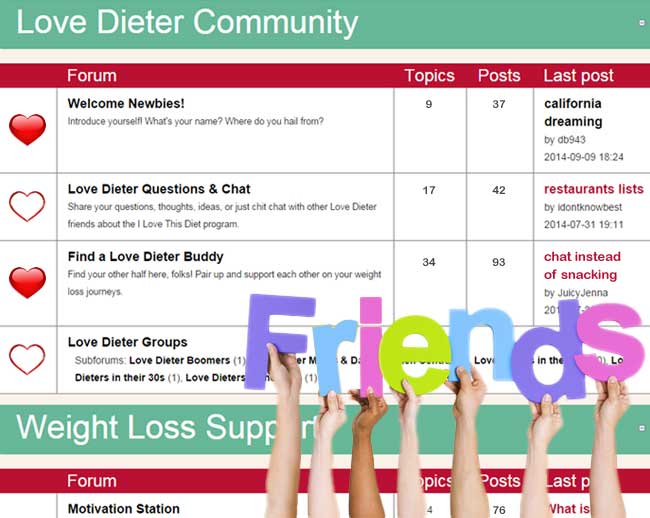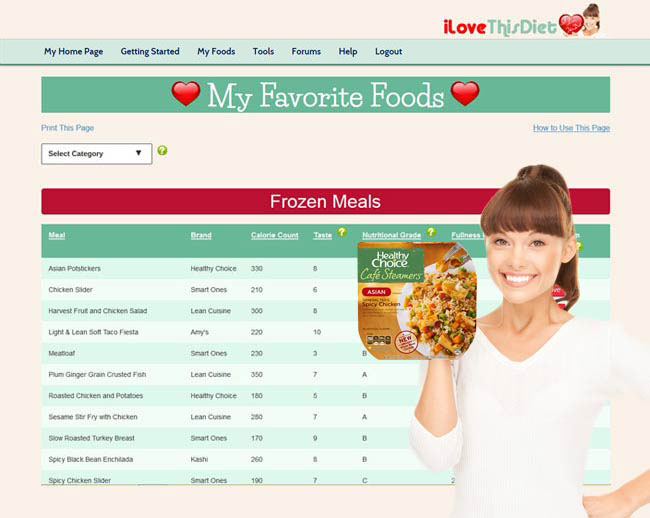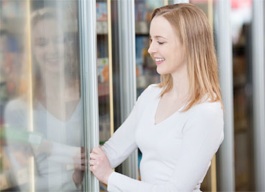 "I've tried just about everything out there, and nothing compares with I Love This Diet. I mean it's so simple, just go to the grocery store, pick up a few frozen meals and you are on your way.*"
-Marcia M. Camarillo, CA. Lost 25 lbs.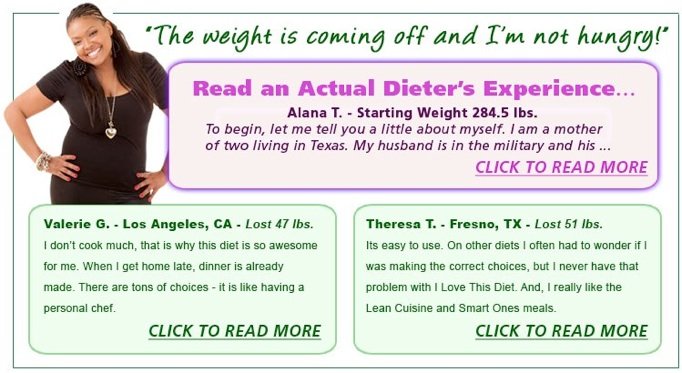 *Individual results may vary. On average, members may lose up to 1-2 pounds per week.
💗 One Low Price!

💗 Simple Directions!

💗 No Monthly Fees!
More than 200 delicious inexpensive meals to choose from!
Everything You'll Need to Start Losing Weight Today!
Simple Video Instructions

You'll get started in minutes!
Meal Reviews

Lean Cuisine, Healthy Choice and Smart Ones offer over 250 tasty options so your taste buds will never be bored! Each of the meals is rated by taste and how well it fills you up so you'll stay hunger free.
"I didn't like to check in at Jenny Craig and the cost was difficult. Now I use Lean Cuisine and Healthy Choice. I Love This Diet is easy to follow because it allows for the flexibility to use products that you can purchase at any market."
-Susan B. Northridge, CA.
What's for Breakfast?

Cereals, waffles, eggs, pancakes, oatmeal, muffins, even breakfast parfaits! More than 50 mouthwatering ways to start your day.
"I'm finding that there are a lot of great meals that I can eat on this diet. My favorite so far is the Smart Ones Sausage Lasagna. It's great that this diet is working without doing any extra exercise because I really don't have time at the moment.*"
-Alana T. Galveston TX.
The Salad Guide

Fun, exciting salad recipes, crunchy add-in's and the best way to spice up old favorites. Learn how to get the most out of your greens by reading this handy guide!
"The variety of foods in the grocery store eclipses the products offered by Nutrisystem and Jenny Craig, and are much cheaper."
-Maria M. Edmonton, Alberta
The Treats Guide

Which are the best tasting, most filling 100 calorie treats? Get the answers.
Feel Like Cooking Tonight?

Here are some scrumptious, under 300 calorie recipes that you can swap for a frozen meal when you feel like putting on your chef's hat.

Free Bonus with Your Membership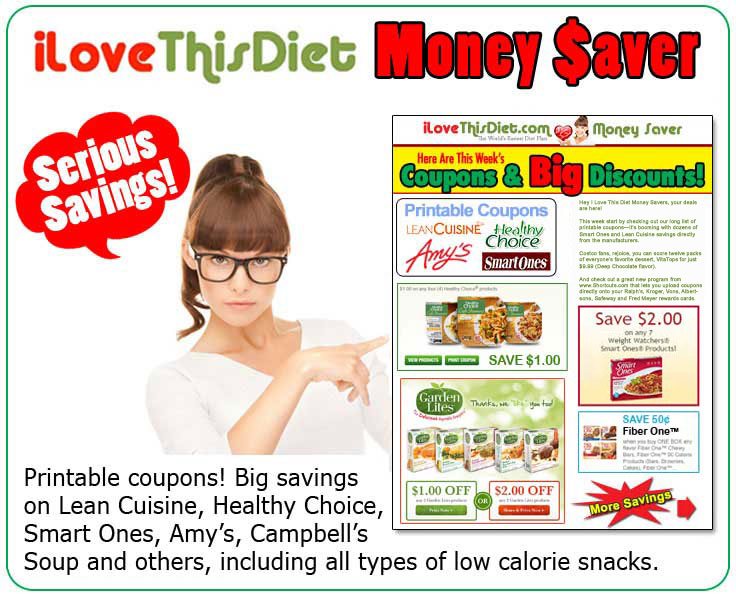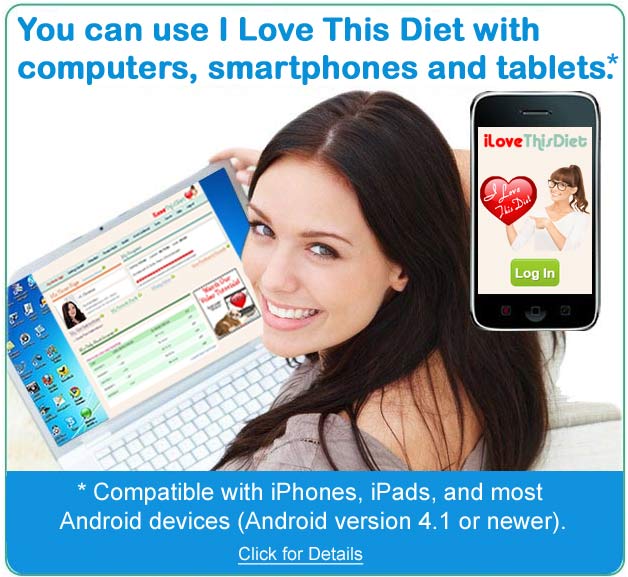 Lose Weight and Save Money
Right Now!
"I've had success with Jenny Craig, however I can no longer afford the program. I Love This Diet has a lot of the same concepts at a much more affordable price."

"I Love This Diet is easy to follow because it uses pre-packaged meals. I don't have to buy a lot of groceries. I can head straight  to the freezer section."

-Meredith W. Indianapolis, IN.

"We (my wife and I) have tried Diet-To-Go and Nutrisystem. While convenient, both these plans became repetitive, and they are both significantly more expensive than I Love This Diet."

I Love This Diet's variety is almost endless and the price is excellent. We have little difficulty staying under the maximum calorie limit.

-Drew T. Bowie, MD.
*Individual results may vary.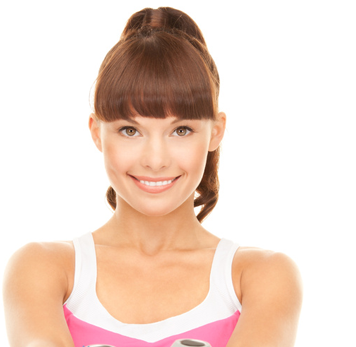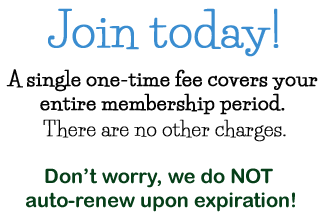 No monthly fees! No other charges!
We do NOT auto-renew. Ever!
**I Love This Diet has no affiliation with Lean Cuisine®,Healthy Choice®, or Smart Ones® Products. All trademarks are property of their respective owners.